Welcome to Claydon Primary School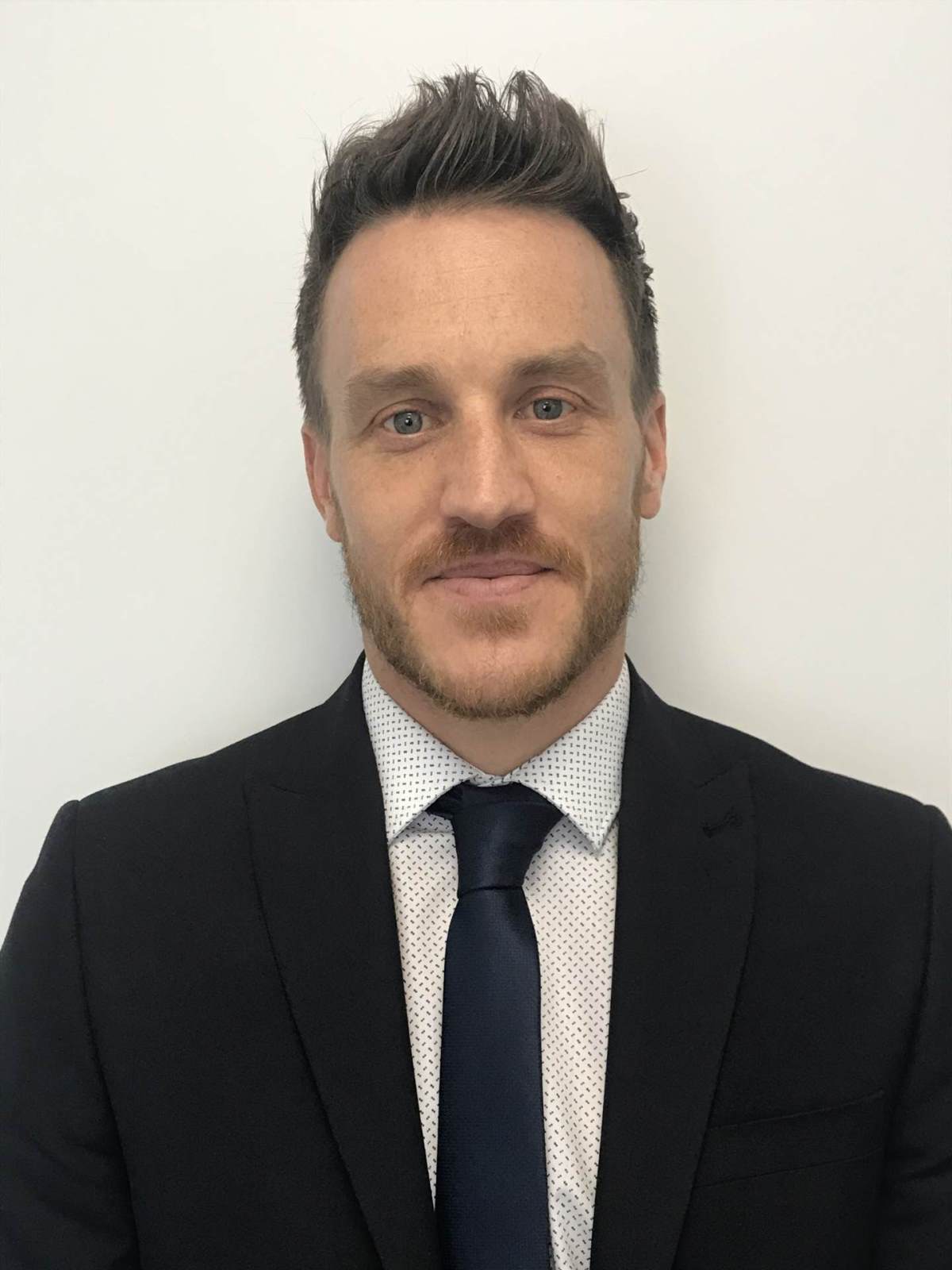 Current circumstances mean we are unable to offer what we have done in previous years for prospective parents. It has meant that we have had to be creative and approach things differently in order to provide you with all the information you need about our wonderful school community; including our incredible pupils, committed staff and all the amazing support and opportunities children get whilst with us.
I hope that you find all the information on this page and the wider website, useful.
Mr Collins - Headteacher
What makes CPS special?
To understand even more about our school please read some of the testimonials below from
members of our School Community
Our daughter started reception in 2020, a big step for her and let alone us as parents. Given the
challenges we have all faced this year we were incredibly nervous and then the nerves settled thanks to the efforts the school made. Meeting the teacher in the summer, virtual tours of the classroom and stories for the children to introduce them to the setting and people were amazing, so day one was a fun day.

Our Daughter is not only enjoying school but also thriving. We get to see all of the fun learning
activities through tapestry and can see the development in our Daughter daily. The teaching staff go the extra mile for all and are always contactable if you have any questions, we are so pleased with our choice of school and look forward to our Son starting next year.
Mrs Davies, Parent

The transition for my son into Reception has been brilliant. Obviously, it hasn't been normal
circumstances, but the school has done everything it can to make us parents and the children feel at ease. There's been lots of correspondence via the school website and the introduction videos from the teachers and walkaround videos really helped. We attended a class picnic in the summer, on the school field, and it gave us the chance to meet the Reception teachers and for the children to meet their new classmates. The start of term was planned excellently, and all the children seemed happy and excited to be starting school. I can't fault the school for anything and only have to look at my son's face at the end of the day to know he's happy and really enjoyed being there.
Miss Ward, Parent

Our son started in reception this year and despite the current situation, the EYFS team have put the children and their feelings at the centre of all of their decisions on how to integrate them safely into their classes. They made themselves available prior to the start of term to support us with any questions or concerns and also shared videos with the children to familiarise them with their teachers and classrooms making it much less daunting on their first day.
Since starting, the communication we have received from the class teacher has been
excellent, keeping us up to date on what our son has been learning and the fun he's had so that we can feel part of it. Communication from the wider school has also been really helpful, keeping us informed of what is going on in the school community. Many of us parents are new to the school as well as our children and this hasn't been forgotten! The enthusiasm, professionalism and energy of all the staff has been so reassuring at a time that could have been really overwhelming and we're so impressed at how quickly they have got to know the children and their needs. Our son loves his new school and can't wait to get there each day - we could not ask for more!
Mrs Eaglesham, Parent

All three of my children are fortunate enough to have or still attend Claydon Primary School. It
would be easy to say that the education they receive is outstanding, but I think the school offers
more than that. Since moving my children to the school I have seen my children grow in confidence with a feeling that they can achieve just about anything if they work hard; this I expect is due to the fact they are encouraged to have a positive attitude, to learn from their mistakes and to help each other. My children are absorbed and excited by all aspect of learning, I expect due to the diverse, enjoyable and interactive lessons they receive; admittedly I enjoy helping with the homework as
well!
Mr Radcliffe, Parent

We have had two children attend Claydon Primary School. We feel that we couldn't have chosen a better Primary school for our two boys. Both of them have had, and our youngest continues to have fantastic opportunities and experiences within the school. Whether it's a sporting event, a musical concert or something academic the teachers always encourage and support the children in a very positive and kind manner.
Communicating with the teachers and staff is made easy and we have always found the staff to be approachable and helpful.
We have also been especially happy that over the last few years the school has grown, been
extended and modernised but they have always kept the feeling of a small friendly village school with a deep sense of community.
Mr and Mrs Stewart, Parents

Both of my children have thoroughly enjoyed their time at Claydon Primary (one in year 6 & the other now in year 9 at high school). From the excellent teaching they have received throughout, and the support given to them when needed. They have also enjoyed the fantastic extra-curricular activities offered including sport, music lessons and residential trips.
Mrs Gilbert, Parent
Claydon Primary School is in Claydon which is a nice place.
Learning and playtime are fun because I get to be with my friends. I like playing chasing games.
My favourite lesson is science.
I also liked reading the Egg Box Dragon story. He is made out of an eggbox. We made our own. Mine is green and blue and everybody's dragon is different.
Harry, Year 1

I like playing in the classroom. My friends are kind and fun. We learn lots of different things. I like
reading to my friends. My house is near the school which is good because I can walk to school. The teachers are good at teaching us spellings and maths.
Poppy, Year 1

At Claydon Primary School all the children and teachers have great characters. This means we take care and comfort each other. We have a really exciting and fun curriculum- right now we are learning about dragons and one even laid an egg on our school field!

Our teachers are the BEST in the whole world and they have great imaginations. We have a HUGE field and a nature trail and gym trail to keep us fit and to spot wildlife. We also have a super community who help us with our learning by volunteering to listen to us read or help us raise money.
Our school motto is to BE THE BEST YOU CAN BE!
Ned, Year 2

Claydon Primary School is the best! We have thousands of fantastic books. Everyone is so kind, and the food is ridiculously yummy - mmmmm! We have the biggest field ever and the teachers are the best! You make the best friends.
George, Year 3

Claydon Primary School is so special because we get to become amazing mathematicians, excellent writers and brilliant artists. We go on lots of fun trips, learn to swim and we even get to learn an instrument in Year 4 (violin or brass)! We play enjoyable games and the teachers make our learning exciting. The Christmas dinner is extremely delicious! That is why my school is special.
Orla, Year 4

I am a Year 5 pupil at Claydon Primary – and I really love my school. The Claydon community is really caring – everybody takes care of each other here. Our learning is always fun and exciting and our teachers always challenge us when we need it. Everyone here has good friendships and we all respect and learn from each other's differences. In normal times, we go on excellent school trips that are linked to our topics. I know you will enjoy it here at our school – it will help you be the best you can be.
Harry, Year 5

Claydon Primary school is the ideal school. Our teachers encourage us to be the best we can be by challenging us, encouraging us, and supporting us to do well. As a school, all pupils can count on each other whatever the situation – we are a team here!
I really enjoy school as all my teachers push me (in the best way possible) and this help me to be the best I can be. We are all encouraged to give 100% effort in all of our lessons and learning and our teachers are proud of us.
We have 5 schools values at Claydon Primary School. My favourite value is character – I enjoy
building my character. This school is spectacular and we are all unique. I know you will absolutely love it here – just like I do.
Maya, Year 5

As I have been to lots of the school sports events, I'm writing to tell you about some. My personal favourite is tag rugby but that isn't the only one there are loads more like football , hockey, handball and cross country. These are all clubs that you can attend at lunch time everyone can go and have fun playing their favourite sports and trying new ones to. As well as that, they also run clubs after school!
Aaron, Year 6

Claydon Primary School is so special because in our community everyone is always so kind and
helpful. The teachers are always lovely along with the other members of staff, who are happy to
help. Our school values spread positivity around the school. They are Character, Collaboration,
Curriculum, Culture and Community. These values are so special and important because: Character represents being the best you can be, and doing what you think is right; Collaboration represents helping and working well together; we put in 100% effort into our Curriculum where our work is celebrated; Culture is respecting others' thoughts and beliefs; and everyone in and around our school is part of our Community.
Erin, Year 6

I'm going to tell you why Claydon Primary School is the best school EVER! Claydon has so much help-if you hurt yourself adults will be there in a flash (although you will most likely never hurt yourself because rough play is a big no-no.) We have people in our school who are called school counsellors who we vote for and they choose most of the important decisions. Democracy is very important to us! Our Claydon community is filled with lots of bright children who are ready to be your friend and if you are feeling down they will do their best to cheer you up. The teachers and teaching assistants are very understanding in a hundred fun and different ways. We are taught to learn from our mistakes and master strategies to help us learn and be better as people
Thomas, Year 6

I am a new teacher at Claydon Primary School and for me something that is really special about here are the school values. They really help drive our curriculum and our learning. In Turtle Dove class we love the collaboration value as we love developing our learning by working together and creating a fantastic classroom environment which reflects our topic each term.
Miss Manser, Class Teacher

Claydon Primary School is a warm, friendly and welcoming place where everyone is respected and valued equally. There is a real sense that we are all working together as a team and everyone is encouraged to be the very best version of themselves; through increased resilience, developing curiosity, being brave enough to take risks with learning and putting in 100% effort. Mistakes are seen as something to learn from and children continually reflect on ways that they can contribute positively to both our school community and beyond.
Miss Shaw, Class Teacher
What makes Claydon Primary School so special is how its pupils are put at the heart of everything we do. Built upon the foundation of keeping everyone safe and happy, our pupils come to school full of joy, wonder and enthusiasm. Throughout my time here, I have seen this school go from strength to strength from the extra-curricular activities on offer to the exciting curriculum which every teacher strives to deliver to the highest quality.
Mr Wardrop, Class Teacher